Bus journey's aren't much fun, are they? I mean, sure, they get you from A to B but so does the TARDIS, and there is no denying that the TARDIS is fun. But yesterday, we had left the TARDIS in a safe place and so Donna and I were forced to take the bus.
Anyway, so Donna and I were sat on the bus, enjoying the scenery, the lovely sight of, well, traffic, though it was nothing compared to the queue at the only service station between here and Neptune which, yes, has a Starbucks, but there's a Starbucks everywhere and I love their hot chocolate, so I'm not complaining.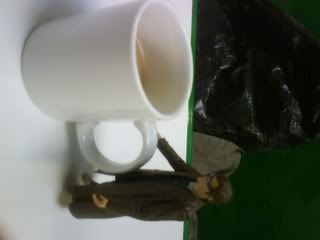 What was I saying? Oh yes. So we were on the bus, enjoying a journey which took exactly one hour, 21 minutes and 54 seconds to complete, when half way through, Donna fell through the giant seat into the world of underground dust, dirt and general muck. After this, she was picked up by a giant who tried to give her a clean, even though she didn't particularly need a clean.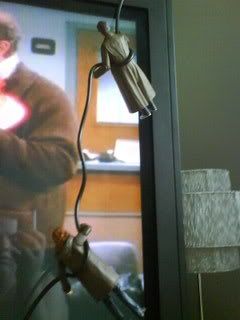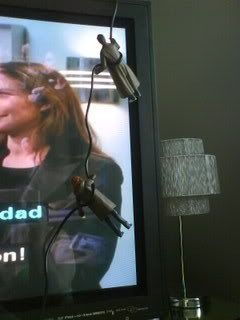 Our next adventure came when we found a TV set which had to be at least 10 times the size of us. I thought we would be wise to climb it. Donna complained. Eventually, after much coaxing and promises of cups of tea, I got her to climb it, and 30 minutes later, we were standing on top of accomplishment.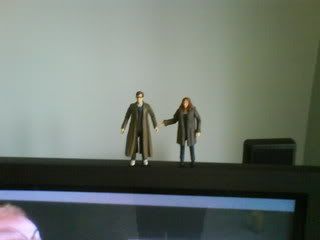 It was here that we met a good friend of mine known as Rusty, the giant silver bird, who took Donna and I for a ride before returning us safely to the TARDIS.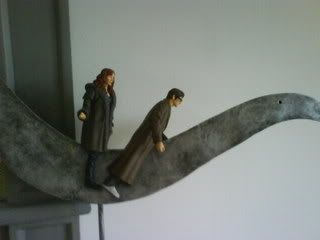 All in a days work for MiniDoc and MiniDonna.